Document Management & Scanning Clients
These are some of our clients from numerous industries and sectors.
We have completed scanning projects for a number of companies and organisations including the following: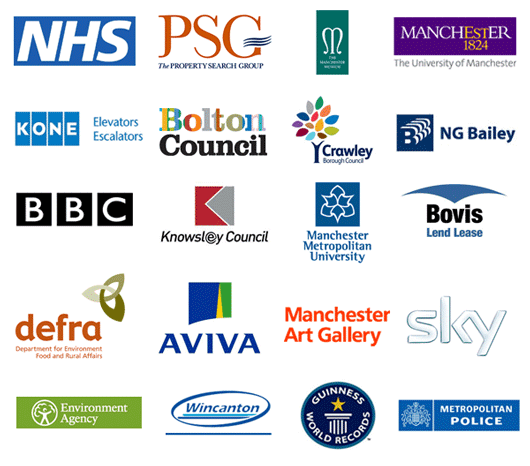 Construction & Building Industry
Archive documents, drawings, contract documents, lever arch files, quantity surveyors documents, machine parts drawings, maintenance records etc.
Council/ Local Authorities
Planning Application files & drawings, Maps, Contract files, Housing records, Constructions, Benefit records, public open access records etc.
Customer Services Department
Customer Correspondences, Order details, Invoices, Purchase orders, Delivery details etc.
Debt Recovery Agents
Customer's details forms, cheques, statements, credit control documents, Application forms, Account details, Correspondence etc.
Finance Documents Management
Purchase orders, Invoices, Proof of delivery, Petty cash receipts, Resale Documents, Retail documents, Correspondence, Statements, Cheques etc.
Government
Government sectors, HM Excise, Prison services, National Audit Offices etc.
Hospitals/Surgeries
Medical Records, A & E Cards, Pathology reports, Research Documents, test reports, case notes, health & safety.
Insurance/Fleet companies
Hire information, correspondences, and customer database management, Bills etc.
The above is only a small coverage of our client base. If your company or sector of interest is not included in the above, our sales team will accommodate your needs to all services, as our vision is to offer flexibility to all industries.
For further information on Pearl Scan's document management and document scanning services, please contact us:
Tel: 0161 832 7991
E-mail: This email address is being protected from spambots. You need JavaScript enabled to view it.