PDF Scanning and Searchable PDF Conversion
The PDF (Portable Document Format) is widely used across the world, helping many organisations to archive, search and view documents at their desktops.
Pearl Scan Solutions provide a range of PDF scanning and conversion services which include scanning paper documents to Adobe Acrobat PDF files, fully searchable PDF files and PDF eBooks for online access and distribution.
Document scanning and converting documents to PDF are major steps many organisations are taking today to speed up their document management.
We can convert any of the following and more documents to PDF: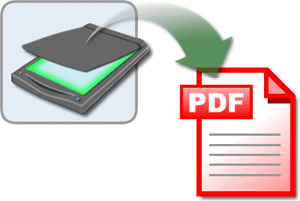 Technical Manuals
Newspaper Articles
Correspondences
Company Reports
E-Bible
Application Forms / Survey
Client Files
Magazines, Books or Other Publications
PDF Conversion Service
Pearl Scan can help you to manage your project and provide a cost effective solution. We can convert your documents into editable text and fully searchable PDF files, the ideal format to store, retrieve and share information in your organisation or outside your office.
Searchable PDF files are very useful for clients who would like to have their documents converted into PDF file format as well as have the ability to search their documents for any keyword. Searchable PDF files provide a reliable and easy way of searching PDF documents.
Pearl Scan specialise in a range of PDF conversion services to enable fast and accurate creation and conversion of any file to PDF.
For further information on Pearl Scan's PDF scanning and PDF conversion services, please contact us:
Tel: 0161 832 7991
E-mail: This email address is being protected from spambots. You need JavaScript enabled to view it.