Nationwide Collection and delivery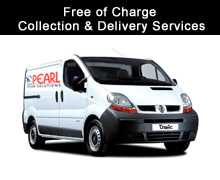 With the day to day running of a business, it is becoming very difficult and time consuming to organise a member of staff to arrange collection and deliveries through an outside contractor.
We take away the problems and trouble of organising collection and deliveries of your documents.
We use our own transporters and outside team of couriers for deliveries and collections to customers further afield.
All our customer material will be secure while in transit and at our premises.
This service is FREE OF CHARGE to our all account holders who are located within a reasonable distance from our offices.