Small Office Document Management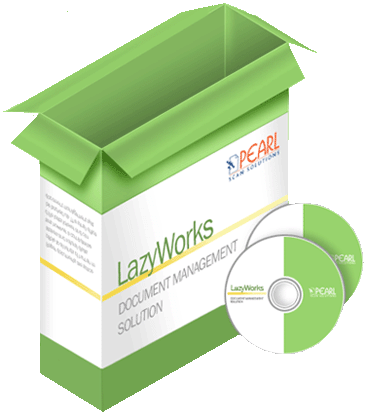 Pearl's Small Office document management system (EDMS) offers robust intuitive document management in a small user environment.
An environment which can grow with your needs right through the enterprise, you can scan, import and OCR both images and electronic documents.
Once your documents are in the system you can retrieve them quickly and easily through structured, meticulous database searches or through free text searches.
Document Scanning
This is the most suitable document management system for companies with low volumes of paper to scan. Fujitsu's latest desktop scanner, the fi-4120C is the ideal low cost high speed colour scanner. It is specially designed to cater for low volume document scanning (approx 1000 documents per day). A daily paper workload can be scanned in no time, as it scans 25 pages per minute, has duplex scanning with excellent image quality and has 24bit colour scanning capability. With this system, scanning could not be easier - as it has 50 pages auto feeder. Just de-staple your documents, put it in the scanner tray and press 'F9' or click on the 'Scan' button. If you have different coloured documents such as Red, Blue or Green, you can set the scanner to drop that background colour- making your image quality much better (and saving disk space) or simply scan your documents in colour mode.
Document Scanner
Description: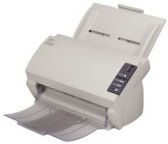 Model: Fi-4120C
High speed scanning up to 25 ppm
25ppm 24 bit colour scanning (@150dpi)
up to 600 dpi
Double side scanning
50 pages Auto Document Feeder
Bundled with full Adobe Acrobat 6.0
Small Footprint
SCSI Interface
USB 1.1 Interface
Document Indexing
Documents can be indexed by various categories, for instance POD reference number or Invoice reference number etc, Pearl zone OCR capture technology can also be applied to automatically index the files, saving users 95% of the time on manually indexing the files.
Document Search
All your scanned documents can be searched in one easy step; you enter the required search number or address and press 'Find' or 'Enter'. In less than a second your file will be displayed on your screen, now you can view, print or e-mail the files as you require.

Create PDF Files
One of the great features of this system is that documents can be scanned directly to Adobe PDF format, allowing users to share their files across the world without having to worry about the format. PDF is supported worldwide and its 'PDF View' module is free of charge to download.
Daily Files Back-up
For disaster recovery, it is essential to have a back-up of your daily work. With our automated back-up facility, at the end of your daily document scanning work, just click on the back-up tab and off you go. You can quickly back-up your files to your removable hard drive or copy them onto a CD or DVD.
Additional Useful Features
Zoom to any magnificationRotate to any required angleClip part of the documents to view, e-mail or printMirror your documentsInspect your scanned documents with the built in magnifierSingle or Multi-page files are supportedQuick Search / Quick ScanLaunch external programs like "Sage" or "MS Word" etc.Send your scanned documents by E-mail attachmentAppend or insert new documentsStore & retrieve your e-mails, word, excel or fax files in the systemCreate un-limited new databasesUse highlighter, Stamps, ruler or drawing object for references Automated software updates and trouble shooting.
Special Promotion - Free Adobe Acrobat Creator V6
At Pearl we like to treat our clients to something special. This month Pearl is providing Adobe Acrobat Version 8 (writer) free with our Fi-4120C system, so you can scan your files direct to PDF or just simply convert your files to PDF. This is a great opportunity for all our clients who are looking to start with in-house document scanning and PDF file creation and conversion.
Our team of document management specialists will be more than happy to help you with your document management needs.
"Pearl Scan Entry Level Document Management System is specially customised for small organisations to help them scan and archive all their business documents with click of a mouse."
For further information on Pearl's Document Management systems, please contact us:
Tel: 0161 832 7991
E-mail: This email address is being protected from spambots. You need JavaScript enabled to view it.