Enterprise Document Management
Today capturing, storing and transmitting information plays a crucial role in an efficient business.
Knowledge stored on paper is tomorrow's intellectual property. How an organisation chooses to store and make this information available is crucial to its future success. By implementing an efficient Document Management System it can save the office thousands of pounds per year on the management and flow of all office documents.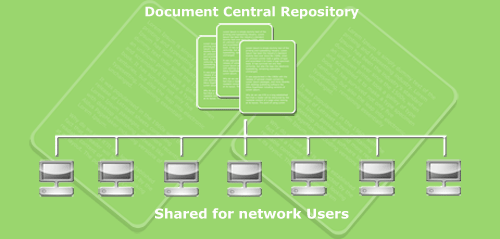 Electronic document management is the preferred method for many organisations who wish to reduce their paper archives, save office space, increase staff productivity, reduce file retrieval time, have secure electronic storage, improve customer service and manage the general office duties more efficiently.
Electronic document management is the preferred method for many organisations who wish to reduce their paper archives, save office space, increase staff productivity, reduce file retrieval time, have secure electronic storage, improve customer service and manage the general office duties more efficiently
Why use a Pearl Scan Document Management System?
One-Stop-Solution for all your in-house back-file scanning
Free initial on-site consultation & system presentation
Our experienced systems specialist served industry for over 30 years
In-house system design, development & support
Free telephone & e-mail support (Monday - Friday 09:00 - 18:00)
Quality control procedures to ISO 9002 & PD008
We have provided many small and large organisations with their own electronic document management system (EDMS). Click here to view a case study based on one of the companies we have provided this customised document management solution for.
Enterprise Level Document Scanner
Model: - Kodak i600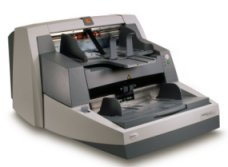 The Kodak i600 Scanners are designed to handle even extreme applications with the features large organisations need.
These three sensational desktop scanners: i620, i640 and i660 offer exceptional price and performance. Not to mention incredible image quality, super-fast image processing and reliable paper handling. Their auto feeder is sensitive enough to handle rice paper without damaging it. While their onboard optics are powerful enough to scan the most challenging documents. They are easy to use and designed to meet the latest ergonomic standards.
The i600 Series features improved SurePath paper handling for a smoother workflow. Its multi-feed detection system uses three ultrasonic sensors for highly reliable detection of adhesive labels and stuck-together documents, saving you time and headaches. It is capable of scanning many paper thicknesses, from 7-pound to 110-pound stock. On top of that, the i600 Series features multiple feeding positions to accommodate a wide range of document shapes and sizes, including cheques. The output tray is adjustable, so documents are stacked the same way they were fed.
LazyWorks Document Management Software
LazyWorks is the complete electronic document management software that is included with the scanner. It has been designed for customers that require in-house document scanning and management of their documents. LazyWorks is an easy-to-use, bespoke document and information management system. The base system comes with 10 concurrent user licenses. LazyWorks is designed to bring sophisticated document management facilities to any organisation.
LazyWorks provides a uniform environment for the creation, filing and instant retrieval of all document types and information management. It is compatible with client/server networks using Windows 95, 98, windows ME, windows NT4, windows 2000, Windows XP, 2003 server and any application program running under these operating systems. It can be used for directly scanning paper documents. It can also detect other types of electronic documents such as Word, Excel, PowerPoint, JPEG, PDF images scanned elsewhere. They can easily be added to the indexing queue to be electronically archived in the database.
Scanning and Image Editing
LazyWorks scanning features enable the conversion of any type of paper document into a highly compressed black & white, grey scale or colour graphical image. LazyWorks can capture single or multi-page files. The scanned documents are stored in an automatic indexing queue. LazyWorks supports industry standard Twain scanners and also can be customised for Kofax interface.
Features
Scanning module handles small and large documents
Twain compliant, can be customised to support Kofax Image control
Batch scanning and multiple page documents supported
Simplex and duplex scanning supported
Documents can be rotated to pre-defined angles
Image enhancement
Image processing, de-skew, auto trim, black boarder removal, de-speckle
Images can be inverted
Insert and append documents into existing scanned files
Highlight, note, stamp, drawings, free lines, URL links
Ruler for CAD drawings, plans size
Split batch files into Single TIFF Files
Merge single page files into multi-page files
OCR documents for full text search or for editing purposes
Electronically Indexing Documents
The scanned documents are stored in an automatic indexing queue to save the time on the indexing process. Indexing can be performed during scanning or after completion of the whole process. Both indexing and retrieval have been optimized with careful attention to ease of use and to operator preferences. Un-necessary keystrokes and mouse clicks have been eliminated leading to the fastest possible storage and retrieval of documents.
Features:
Optional automatic generation of document number indexing
One mandatory and up to 16 optional fields indexing
Automatic Capture Barcode information and import into the database
Performs whole document or Zone OCR for quick indexing
Automatic Full Text OCR in background or Overnight without any user interface
Reduces manual data entry by copy and paste function from scanned image
Select predefined or pre-typed index information from drop down menu list
Finding Documents
It is imperative that documents and files can be searched and accessed easily from the document management system. LazyWorks document management software uses a wide range of search terms and algorithms to dig the required information from the databases.
Documents can be searched in different ways:
Fast document retrieval from central or local databases
Search for start of field, whole field or any part of field
Searching during typing (predictive search)
Performs predictive search
Full OCR text search within a file or in the whole database
Search for exact user defined word
Search by date, time or login information
After the retrieval process, users can take advantage of the powerful built-in additional functions for efficient document and Information management:
Import/Export (included) - one or many documents can be imported. Each imported document is indexed into the system via the index area.
LazyOCR
This option allows end users to create a text file of the scanned image (OCR scanning, full text search). Optical Character Recognition is used to create the text file, this can be used on a batch of scanned documents or on an individual image. In addition to this, the OCR function enables the end user to draw a box or "zone" around a line of text on the screen. The OCR zone then converts the image into the text characters which significantly reduces the manual data entry process by up to 95%.
LazyConvert
This function will install "like a printer". The design is for a user to "print" electronically to a file, instead of output to a printer onto hard copy paper. For example if you were working in a text file, and you wanted to place an "un-editable" copy of the file into LazyWorks, you could use the LazyConvert function. This would generate an electronic file (a raster or tiff file) that would be the same as if you had printed the file and then scanned the file back into LazyWorks. LazyConvert eliminates the need to print out paper documents and store them in filing cabinets, this module also significantly reduces the printing and collating cost therefore adding to the benefits of a paperless office.
LazySearch Integration
This functionality allows the end user to have a direct interface with another Windows application and the document management system. The purpose of this would be to "search" LazyWorks while operating inside another application. For example, if you were in an accounting application, and you wanted to see the scanned image of the invoice number you see in your accounting screen, you could use LazySearch Integration module to use that invoice number to automatically launch LazyWorks and search, then display that invoice image, from the invoice number displayed in your accounting program. Once installed and configured, a simple press of a function key (F7) would instantly perform this valuable function.
Convenient Features
Optimise display at any magnification
Manual or automatic zooming
Automatic Browse through a document (very handy for large volume files)
Thumbnail display, choose a page from the thumbnails for a full page view
Full Screen view
Word, RTF, PDF, most Image formats displayed within LazyWorks
TIFF's may be multi-page or single page, black & white or colour
TIFF's can be annotated in many ways
Memos can be associated with stored pages
Images or parts of images can be printed, e-mail or exported
Documents can be tagged for later View, Print , E-mail or Export
Documents can be referred for the attention of another user with a note
Any number of pages from a file can be retained on a desktop
View helpful tools tips with screenshots
For further information on Pearl Scan's Document Management systems, please contact us:
Tel: 0161 832 7991
E-mail: This email address is being protected from spambots. You need JavaScript enabled to view it.