X-Ray Scanning Services
X-Ray scanning, along with document scanning and document management services, are one of the many areas in which Pearl Scan specialise and we have scanned x-rays of both human and animal anatomy for a number of different clients over the years.
We provide this service to help enhance your procedures and the way your organisation works. We constantly update our high-tech scanners and our experienced and professional staff are what have made us one of the most popular providers within the scanning services industry. This is because of our efficiency, passion and pride in what we do and the services that we provide.
Modernising and improving efficiency in a quick, simple and cost effective way.
What are the advantages of X-Ray Scanning?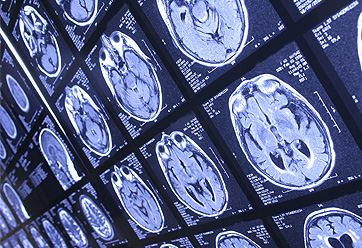 Having x-rays scanned can help in a number of different ways:
X-Ray digitisation can improve the productivity of the radiology department.
With fully digitised x-rays, you can view them at any time from any computer connected to the network, computer or hard-drive that holds the images. This makes searching for and viewing the images a fast process and one that can make a big difference.
Off-site diagnosis can be made and increases the accuracy of the medical interpretations.
If you need the opinion of a professional who isn't currently on site or works elsewhere, the digital documents can be simply emailed over or even viewed remotely. This saves considerable time and the extra opinion can make all the difference to the outcome of your diagnosis.
Reducing costs
The ability to organise your X-Ray films more efficiency
We can index your scanned x-rays by categories of your choice to make them easier to find. They can be named by patient name or reference number or in any other way you can think of. This allows the films to be much easier to find and view, saving time and costs.
Pearl Scan also offer professional document management software which can help finding the files all the more easy. We add all of your x-rays into a directory which accesses and finds the digital x-rays you need in moments.
Reclaiming valuable space
Over time x-rays can take up a lot of room and are more often than not stored away in a large room within the premises. With Pearl's x-ray scan services you can save all of this space by storing your x-rays virtually. This could mean that the hard copy versions can now be disposed of if you so wish. The freed up space can be used for other important storage or many other uses which could be beneficial to your organisation.
Better image quality
We scan x-rays at a very high resolution which enables more details to be seen than could possibly have seen before on a lightbox which makes diagnosis all the easier.
More Information on Pearl Scan's X-Ray Digitising and Indexing Services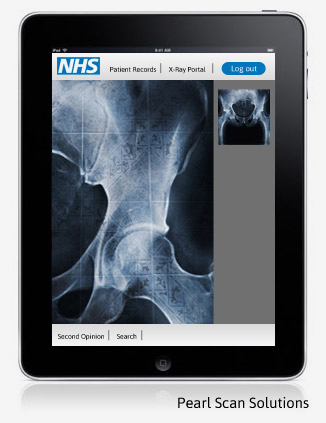 What sizes of x-ray can you provide digitisation for?
We can scan and digitise any size of x-ray, from 14" x 17" right down to 44mm specific areas. This covers a wide variety of x-ray sizes and the majority of the standard sizes out there but if you have a special size requirement, get in touch and we'll do our best the accommodate it.
How long does the digitisation and indexing of the x-rays take?
Depending on the quantity and size of the x-rays you provide, it can take anything from a few days to a few weeks. However here at Pearl we are very proud of our turnaround times and consider it one of our defining features.
Continue reading about Pearl's X-Ray Scanning Services.To find out more about Pearl Scan Solution's x-ray scanning services or to request a quote, please call 0161 832 7991 or fill out our online quote request form.