Document Scanning – Better Document Management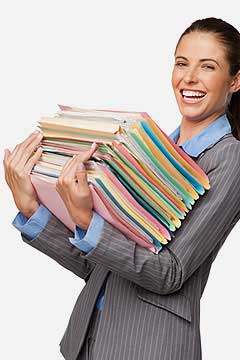 Pearl Scan specialises in providing complete document scanning services as well as document management software. If you're looking to cut down the amount of paper and ink used in the office, and improve business operations, our services are for you.
We cover all sizes and volumes according to your specific requirements. Regular document scanning tasks include: scanning files to TIFF, PDF, Text-Searchable PDF format, JPEG or document scanning and document conversion to a text editable format such as OCR conversion to Microsoft Word or Excel. Transferring to digital files allows for better document management, easy collaboration and improved productivity.
We invest in the latest state-of-the-art technology so you don't have to. When it comes to getting your documents scanned, we have many years of experience working with all types of businesses from central and local Government and public sectors to private organisations and large blue chip companies. You can rest assured that your documents are safe in our hands.
Paper Services: What Do We Scan?
What are the Advantages of Going Digital?
There are many benefits to using a document scanning service to become a truly digital business. There are the more obvious reasons, like making your office more efficient and making some extra space. But there are other advantages that you may not have thought of such as a potential boost in morale when a previously tedious task will become a much quicker and far more stimulating task. This will lead to a rise in production and happy and productive staff can only be a positive thing.

Because production is up you will also see more important tasks being completed in less time -meaning that you will be able to get more done. There is also a cost benefit, of course, because less employee hours are spent searching through files. Sharing documents is also much easier when they are digital – collaborate with other departments and send important documents to clients quickly.
There is also the space benefit which, in any size of office, is always a positive thing. If you wish, we can dispose of your old documents now that you have digital versions on your systems, leaving much more space to be utilised within the working environment. Not to mention that not having to print everything will drive down office costs, and going digital is also better for the environment.
The Document Scanning Process
So you've decided to join the digital revolution – congratulations! The next step is to arrange for our secure vans to pick up your documents, ready to be scanned. Then once at the Pearl Scan scanning bureau we begin the process:
PREPARATION: Prior to scanning documents, they must be prepared. Where necessary, this process includes de-stapling, un-binding, removing any creases/folds and plastic wallets etc. This is all done with the greatest of care and respect for your files.
SCANNING: We use a range of high-speed, state-of-the-art scanners to ensure the image and final quality of the scanned documents are of the highest possible standard.
IMAGE ENHANCEMENT: Our scanning services also includes image processing, in which image cropping, de-skewing and image enhancements can be applied to any poor quality or old files.
CONVERSION: Documents can be scanned into various formats. Depending on your requirements, we can advise you on the most suitable solution for your needs.
Document Scanning Formats
The industry standard regular electronic file formats include:
TIFF Format (widely used for electronic archiving, compatible and supported by Microsoft Windows). TIFF is a high quality image file that is considered better than JPEG but naturally has a larger size.
PDF (Adobe Acrobat) suitable for viewing/sharing/distribution/security/online access and electronic archiving. Virtually all computers now have a PDF reader. It is also a very dynamic format that can also be very small in file size.
Text Searchable PDF (recommended for quick search by the keyword in the document). Using a format like Text Searchable PDF can be extremely useful and literally cut wasted hours out of an employee's day.
Microsoft Office formats such as Word and Excel. A lot of PC users have Word and Excel and it is mainly a matter of preference to how your company works.
JPEG (suitable for colour pictures scanning/distribution). A good quality image format that's also relatively small in file size. This is usually the highest quality format you'll need.
Top Quality, Easy to Use Search Software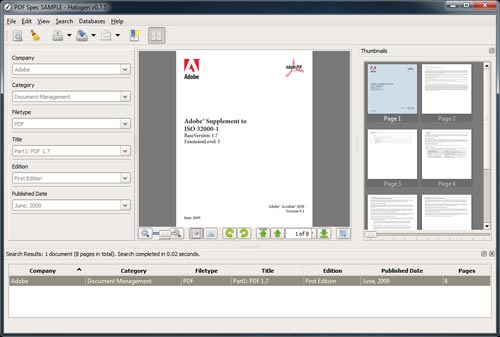 We also supply our FREE document retrieval software to clients as part of our scanning services. It is provided on CD or DVD so all you need to access your documents is a PC.
Our document retrieval software helps you search through thousands or even millions of files and instantly find the required document in seconds. We have made sure that our search software is user friendly and above all no training or any installation is actually required. Once the disk is inserted into your PC, a small search window will appear on your screen - all you need to do is simply type in the file name. Within moments the file will be displayed on your screen.
Quality Assurance
Quality control is one of our main priorities. We hold a number of ISO accreditations including: ISO 9001 (Quality Management System), ISO 27001 (Information Management System) and ISO 14001 (Environment Management System) and Member of PCI (Security Standards Council). We are also a member of: ICO. (Information Commissioner's Office), Member of Information and Records Management Society, Investors In People and Member of The Skills Pledge.