Departmental Document Management
Pearl Scan's departmental document management system is designed for the medium sized organisation with scanning requirements of up to 8,000 documents per day. The base system comes with three user licenses and includes all the features of the small office document management system but with more powerful tools to cope with more demanding departmental document management requirements.
This electronic document management system enables departments to easily scan or import documents, identify various types of documents by their document type, index using keywords or a full text search. Secure storage, predictive searching, file retrieval, viewing, printing, e-mailing and sharing across your networks are also features of the system. The Pearl Scan departmental system is always upgradeable to the larger Enterprise version at any time and can be customised however you want depending on your requirements and regular office document flow.
We have provided many officel departments with their own customised electronic document management system (EDMS). Click here to view a case study based on one of the companies we have already provided a customised document management solution for in the past.
Document Management System Summary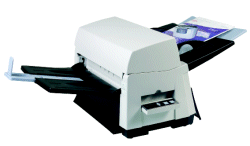 Model: Fujitsu fi-5650C
Technology: Dual Charge coupled device (CCD) image sensor
Output Resolution: 50-600 dpi
Optical Resolution: 600
Type: High Speed A3 Duplex Scanner
Scanning Mode: Colour & Monochrome
Scanning Speed: 55ppm
Daily Scanning Volume: Up to 8,000 documents
ADF Capacity: 200 sheets
Scanner Memory: 256 MB
Interface: Ultra SCSI (50m) / High Speed USB 2.0 / Third Party Slot
Software Driver Support: ISIS and Twain driver included (win 98 / 2000 / NT / XP)
Scanner Weight: 44lbs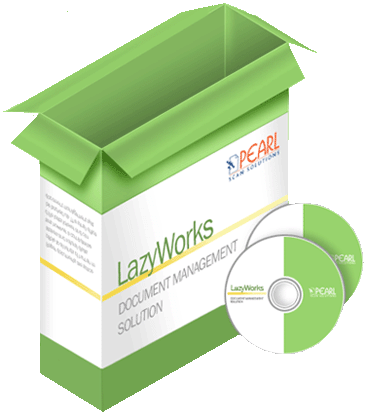 Document Scanning
The Fujitsu 5650C improves productivity in many ways. Fast, 57-ppm/114-ipm colour and monochrome scanning at 300 dpi (600 dpi optical resolution) lightens your workload all the way up to its average daily duty cycle of 8,000 documents.
A versatile, 200-page automatic document feeder (ADF) handles a wide variety of paper sizes, as well as irregular documents. In addition to this it allows for maximum document flexibility and convenience as the dual control panels are mounted at each end to accommodate both left and right handed users.
The Fi-5650C processes colour images with ease and can accommodate documents up to 34 inches in length. High speed Ultra SCSI and USB 2.0 interface keeps up with thorough demands, while the full version of Adobe Acrobat 8.0 and Standard Scan-All 21 software add value and functionality to the system.
Dependable performance that can adapt to almost any situation
200-pages automatic document feeder (ADF)
Scan up to 57ppm / 114 ipm in colour and monochrome at 300 dpi
Ultrasonic Double feed Detection
Dual Ultra SCSI and USB 2.0 interface integrates easily into most environments
Dual End panel Control for right & left handed users
Enhance productivity with Pearl Scan's service, advice and support
Document Indexing
Documents can be indexed by various field types, for instance by reference number, title or date. Pearl Zone's Optical Character Recognition (OCR) technology can also be applied to automatically index the files for you. This process saves the users 95% of the time which is taken to manually index the files. Pearl Scan's optional features also provide full OCR text capture, to compliment this service the indexing software can also detect barcodes which are automatically saved in the database for quick and easy retrieval.
Auto Integrated Indexing
If you have a database which contains the information related to the scanned files, Pearl Scan's integration module can automatically retrieve that data and attach it to the scanned files, saving you the time and cost of re-entering the data twice. It uses a unique value to define a table of related field values, so when you are indexing you could enter a unique value such as an invoice number and that invoice address and customer details information would be automatically imported into the relevant index fields which will also be saved in the database for retrieval at any point.
Document Search
All your scanned documents can be searched in one easy step; you enter the required search number or address and press "Find" or "Enter". In less than a second your file will be displayed upon your screen! Now you can view, print or e-mail the files as required. Documents or files can also be retrieved by using a text search with OCR document scanning.
Create PDF Documents
One of the great features of this system is that documents can be scanned directly to Adobe PDF format (PDF Scanning). Allowing users to share their files across the world without having to worry about their document format, PDF is supported worldwide and its "PDF View" module is free of charge to download from Adobe.
Daily File Back-up
For disaster recovery, it is essential to back-up your important work daily. With our automated back-up facility, just click on "Back-up" at the end of your document scanning session and it will instantly do the back-up for you. You can quickly back-up your files to your removable hard drive or copy them to CD.
Additional Useful Features
Zoom to any magnification on documents
Rotate to any required angle
Clip part of the documents to View, e-mail or Print
Mirror your documents
Inspect your scanned documents with the built in magnifier
Single or Multi-page Files are supported
Quick Search / Quick Scan
Launch External Programs like "Sage" or "Ms. Word" etc.
Send your scanned documents by e-mail attachment
Append or Insert New Documents
Import from, or Export data to, external databases
Images enhancement by cropping, de-skewing and de-speckling
Store and retrieve your e-mails, Word, Excel or fax files in the system
Create un-limited new databases
Use highlighter, stamps, ruler or drawing objects for references
Retain as many different documents on your screen as required for later use
Automated software updates and troubleshooting
Optional Features
The optional functions that can be purchased to work with the Departmental Edition include:
Users Licenses
Pearl Scan's Departmental EDM System comes in pack of 3 licence's, the standard system comes with 3 users licence's. Additional user licence's can be bought in packs of 3.
Import/Export Documents
Single or multiple documents can be imported. Each imported document is indexed into the system via the index area.
Lazy OCR
This option allows end users to create a text file of the scanned image (OCR scanning, full text search). OCR is used to create the text file, this can be used on a batch of scanned documents or on an individual image. In addition to this, the OCR function enables the end user to draw a box or "zone" around a line of text on the screen. The OCR zone then converts the image into the text characters which significantly reduces the manual data entry process to 95%.
Lazy Convert
This function will install "like a printer". The design is for a user to "print" electronically to a file, instead of output to a printer onto hard copy paper. For example, if you were working with a text file, and you wanted to place an "un-editable" copy of the file into LazyWorks, you could use the Lazy Convert function. This would generate an electronic file (a raster or TIFF file) that would be the same as if you had printed the file and then scanned the file back into LazyWorks. LazyConvert eliminates the need to print out paper documents and store them in paper files, this module also significantly reduces your printing and collating costs therefore adding to the benefits of a paperless office.
Lazy Search Integration
This functionality allows the end user to have a direct interface with another Windows application and the document management system. The purpose of this would be to "search" LazyWorks while operating inside another application. For example, if you were in an accounting application, and you wanted to see the scanned image of the invoice number you see in your accounting screen, you could use Lazy Search Integration module to use that invoice number to automatically launch LazyWorks and search, then display that invoice image, from the invoice number displayed in your accounting software. Once installed and configured, one press of a function key (F7) would instantly perform this valuable function.
For further information on Pearl's Document Management systems, please contact us:
Tel: 0161 832 7991
E-mail: This email address is being protected from spambots. You need JavaScript enabled to view it.
"Our workgroup document scanning and archiving systems and solutions are designed for medium size organisations, who are looking for a cost effective and simple to use electronic archiving solution."