Details

Category: Blog
Published: Sunday, 29 November -0001 23:58
Written by Super User
Hits: 3304

The Advantages of Scanning Records with OCR
Gone are the days when scanning documents simply meant copying static pages onto a computer. Developments in technology now mean that document scanning can be truly useful by creating workable pieces of information, allowing for unlimited editing and saving – just as you would with any other electronic document.OCR (Optical Character Recognition) converts paper documents into fully editable electronic files, such as Excel spreadsheets, XML, CSV, Microsoft Word, and PDF searchable formats. By scanning the hard-copy to create a digital image, such as a JPEG, PDF, etc. the OCR is applied in order to change these images into an editable text format. Able to convert a whole host of paper documents, such as invoices, bank statements, medical notes, but to name a few, the OCR is infinitely useful to a range of businesses and sectors.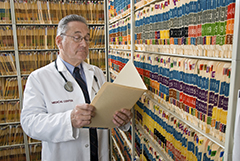 The Medical Industry
The medical industry has benefitted greatly from document scanning – primarily due to the sensitive nature of documents. Already helping thousands of NHS hospitals, GP surgeries, private medical trusts and dental surgeries to improve their patient record keeping, the Pearl Scan OCR technology goes one step further. A genuinely invaluable tool to ensure that healthcare providers have fast and easy access to patient records, a secure electronic backup, and complete disaster recovery, document scanning has transformed the way the healthcare system works. Paper documents are often misplaced and lost – particular within large organisations, however as medical paperwork often contains highly confidential information, the repercussions of losing paper documents can be catastrophic. By scanning in working documents, such as patient records, and allowing them to be fully-editable allows records to be constantly up to date, while minimising the need for paper, and as such, the chance they may fall into the wrong hands is significantly reduced.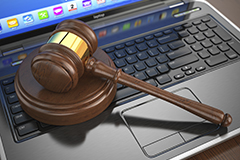 The Legal Industry
The legal industry faces similar problems. Years of sensitive paper documents piled high with little to no order or system means that confidential paperwork is not secure. Easy to lose, misplace and accidentally dispose of, paper documents are more of a hindrance than a help to lawyers and solicitors everywhere. This is where OCR scanning really comes into its own, revolutionising the industry by creating an electronic catalogue of years' worth of clients and casework. Legal cases can go on for years, with individuals having to re-visit paperwork time and time again over a period of time. By creating editable copies of paperwork, OCR scanning gives caseworkers the freedom to make additional notes as necessary as new information and evidence come to light, while keeping all important paperwork in once safe place with easy access for all as required.
To find out more about OCR scanning and how it can help your business transform the way it stores and shares files, click here.